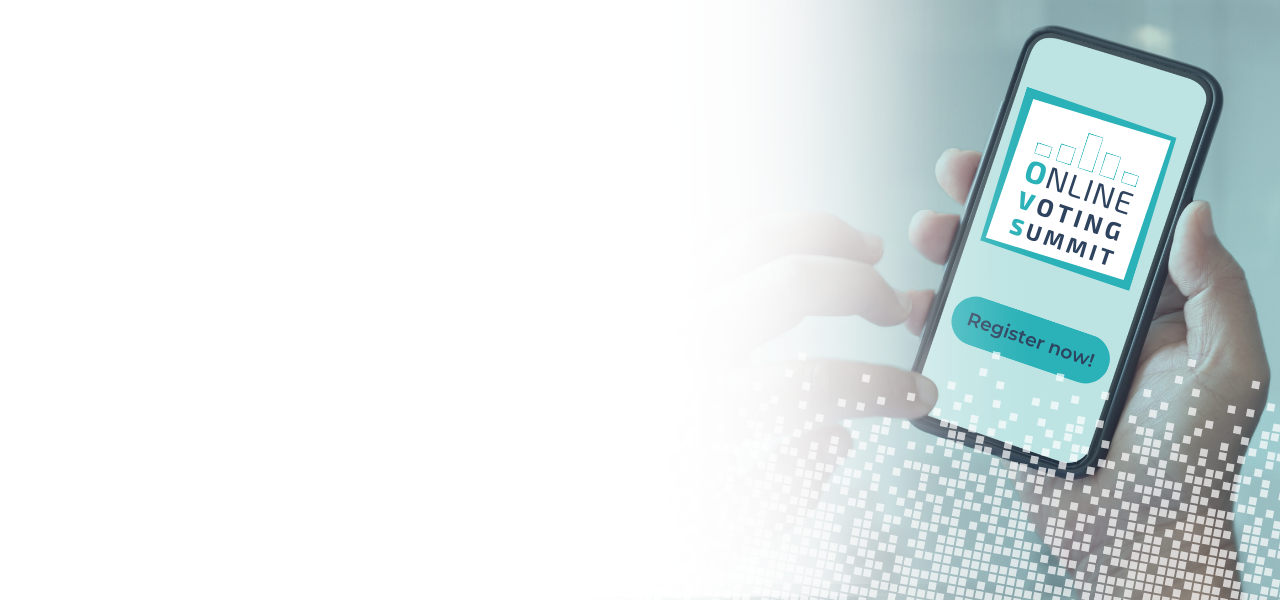 Registration – Online Voting Summit
Presentations and panel discussions with online election experts from the fields of economics, politics, and society
Networking and practical workshops
Secure your free tickets now for 15 November 2023
Our second Online Voting Summit (OVS) on 15 November 2023 will focus on the latest disruptive innovations within the scope of digitizing democracy and elections, while providing a platform for meaningful and relevant debates on the future of online voting. Our aim is to firmly establish this event in the world of digital democracy and participation.
At the second OVS, we aim to connect the dots: from a vision of the future of democracy, we will consider academic to practical aspects, including perspectives from the world of business, society, politics, and legislation, and offer interactive workshops and networking opportunities.
Expect informative presentations, discussions and workshops with our experienced election experts and highly regarded professional partners: political parties, companies, universities, associations, cooperatives, cities, municipalities, and churches.
You can expect a thorough rundown on the status quo of hybrid and online elections, and fascinating cross-sectoral reports on experiences with digital voting.
The detailed programme for the second OVS will be published soon. Have a look at our review to discover the inspiring speakers and topics on the agenda at the first OVS.